Come join the spirit!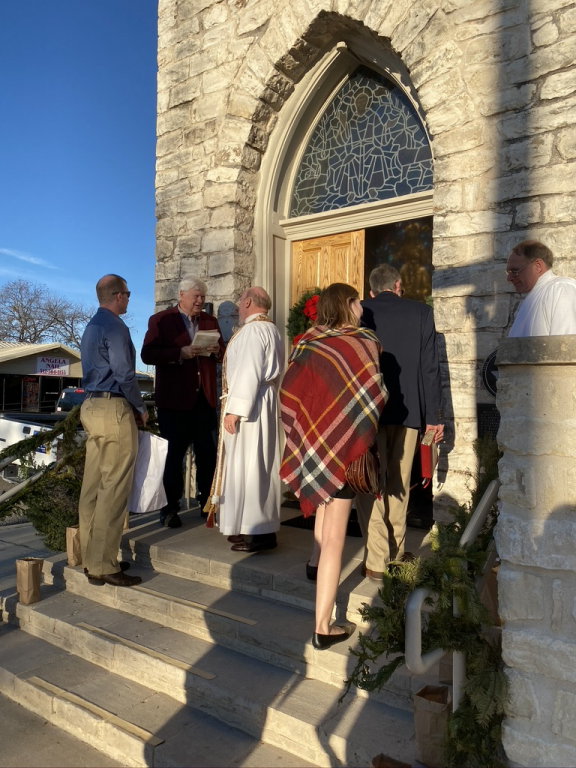 Hello St. Mary's Family,
Bishop Doyle has continued the suspension of "at Church worship" for the time being.  But we are airing our Good Friday service live at NOON on April 10th and Easter service at 10:00 AM April 12th.  Go to the "Worship" tab at top of this site and click on "Live Media."  We will keep you updated!
In His Peace,
Rev. Bill
FROM YOUR PRIEST:
 "THE 'GOOD' THIS FRIDAY"
  Nobody can really say why we refer to the day of the crucifixion as "Good Friday."  All sorts of etymology and cultural history gets involved in what amounts to speculation.  It is a heart-rending story that is recounted in the Church; the darkest moment in human history is observed, and no cruel or gruesome detail is omitted.  We cannot see the dawn of Easter Day without passing through the darkness of mid-afternoon on Good Friday.
It is a mighty temptation to move quickly past the ugliness and gore, but that avoids the truth of the matter.  There is nothing sanitary or pretty about what happened to the Son of God, and how he died a real death.  Each of us can see that the dividing line between good and evil runs down the center of every human heart.  If we call the day "Good Friday," it ought to challenge us.
Holy eucharist service 12:00 nOON Wednesdays 
SUNDAY MORNING ROLL-OUT!
St. Mary's will serve a hot breakfast from 8:30-9:45 EVERY SUNDAY.   Rev. Bill will take the floor from 9:10 to 9:50 during breakfast and offer a lesson and reflection on the inexhaustible subject of being "Unabashedly Episcopalian."  
Fellowship, breaking bread, and bringing the congregation from both the first and second service together.  Come whenever breakfast is being served, at whatever time suits your schedule. 
 It will be informal, casual, participatory, and fun!  You don't have to follow a syllabus be prepared.  You don't have to be "on time" either.  Come when you can.  Just eat good food and spend some fun time with your fellow parishioners!
They spent their time learning from the apostles, and they were like family to each other. They also broke bread and prayed together.   Acts 2:42