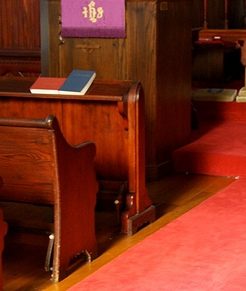 Ushers are parish members whose ministry includes greeting parishioners and handing out service leaflets; seating parishioners when the church is crowded; taking up and counting the offering; assisting parishioners taking communion; and closing procedures in the Sanctuary following the service. Our usher ministry is temporarily suspended as part of our COVID protections. 
If you would like to be an Usher, please call the parish office at 512-556-5433, or contact us at office@ourstmarys.org. 
 
SERVING IN THIS MINISTRY ...