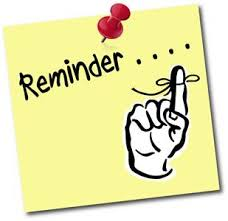 CORONAVIRUS GUIDELINES FOR ST. MARY'S  (MARCH 12, 2020)
Dear St. Mary's Family,

We have received the following from Bishop Doyle
regarding the "Coronavirus":

The Episcopal Diocese of Texas has a deep desire
to care and lead in this situation. We are suggesting
initiatives that will lower the risk of COVID-19
spreading in our communities. Although we are
aware that the virus is now within the geographical
area of our diocese, it is important to note that these
cases are travel-related, and it does not change the
fact that the immediate risk to most Texans is
presently low.

Accordingly, our Bishop is calling on us "to practice
an abundance of caution."  In that regard:

• Clergy are required to discontinue the practice of
intinction (dipping the bread or wafer in the cup). We
"may offer the common cup, but no intinction is
permitted as it increases the chance of spreading
germs." Bishop Doyle has asked us to remind
worshipers that as an option, they may partake in
communion without receiving the wine at all.

• During the exchange of The Peace, a simple bow or
verbal exchange is appropriate, rather than physical
contact.
- Hand sanitizing gel is to be placed at the credence
table and all who are involved in the distribution of
communion and chalice will sanitize hands before the
distribution.

As your priest, I have implemented our Bishop's
recommendations at St. Mary's, beginning with the midweek
Eucharist today.  Bishop Doyle has emphasized his desire to
allay fearful, and often anxious, environments.  We believe
these common sense practices will help do so.

The full version of the Bishop's advisory, which also includes a
link to the Centers for Disease Control and Prevention with its
updates and recommendations may be found at:

https://www.epicenter.org/health-resources/
 
I will visit with the congregation more about these temporary
practices when I see you in Church on Sunday—unless of
course you're not feeling well, in which case please stay home,
get well, and we will pray for you.

I was glad when they said unto me, Let us go into the house of
the Lord.  Psalm 122.

 Bill