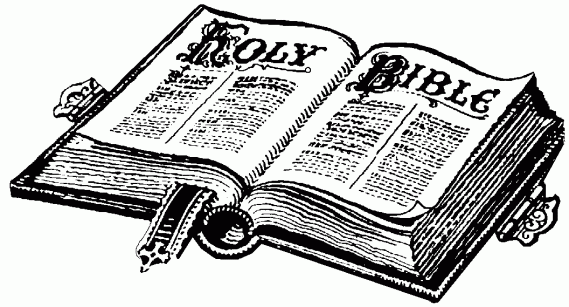 At our annual parish meeting I talked about reading the Bible as a faith community. It had been mentioned to me that there was a outline that would allow one to read the Bible in 90 days. As I considered this is occurred to me that while that was possible it did not leave much room for God to speak to us in our reading. Then, in last month's newsletter, Tom and Mary had a piece about an Episcopal priest in Fort Washington, PA, Fr. Marek Zabriskie, who had an outline and a challenge to read through the Bible in one year, excluding Sundays. Fr. Marek's outline seemed just right. Read the entire Bible in a years time with space in our reading so that God could speak to us. So here we are.
 
Click here for the reading schedule. There are no forms to fill out, there are no sign-up sheets, it's just us as a community reading the Bible, the entire Bible, the good and the bad, the exciting and the not so exciting. It is a chance for us to allow God's Word to engage us where we live and allow for the space in which God can speak. We will begin our readings on Monday, February 6th or you can begin at any time during the year.
 
If you are unable to open and print the document there will be copies in the back of the church and in the office on Sunday.
 
I believe that we will be truly blessed by our reading and blessed by giving God the time to speak.
 
Peace,
 
Fr. Reid